The GRIO by Samuel V. Jones | May 12, 2015 at 9:18 AM
"A Tale of Two Hoodies" (by Michael D'Antuono artandresponse.com)
"A Tale of Two Hoodies" (2012) is an oil painting by Michael D'Antuono, a White American artist.  It shows a white policeman in a Klan hood holding a gun on a little black boy in a white hoodie while he holds up a bag of Sweeties that looks like a bag of Skittles. On the wall behind them a dirty American flag is partly peeled away to show the Confederate flag that whites fought under to defend slavery.
D'Antuono says of the painting:
Inspired by the Trayvon Martin case, this painting symbolizes the travesty of racially profiling innocent children and how present day prejudices affect policy.

The important word here is "inspired". That means he was thinking about the Trayvon Martin case when he painted it, not that it is a painting of the Trayvon Martin case. It is not a piece of news reporting like this picture from the Vietnam War of a suspected traitor being shot in the head on the street:

Instead, like most of his pictures, it is about the state of America, much like Norman Rockwell's "The Problem We All Live With" (1964):

"A Tale of Two Hoodies", whether intended or not, shows at least three truths about race in America not seen through the white lens:

The asymmetry of racism – Many whites see blacks and whites as being equally racist and equally powerful. Yet blacks are outnumbered by whites by more than 5 to 1. Whites have a hundred times more wealth. They run most of the institutions of society. That would not matter if they were not racist, but they are, so it does.  The picture shows that imbalance: not only does the white person hold the gun, he is older and bigger and is pointing the gun down at the black person, making it even more asymmetric than the Vietnam War picture. The picture can also be read as "stealing candy from a baby" – which pretty much sums up the relationship that whites have had with blacks from that moment some 500 years ago when they arrived in Africa with – guns.
The Klan with the badge – That might seem over the top but it is not. The police and the Klan have a common root in the slave patrols. So much so that my picture of the police was pretty much that of a slave patrol – before I even knew what a slave patrol was! The police  get away with murder, racially profile, act above the law and see blacks more as some kind of threat than as people to protect.
Whites have not changed deep down – as shown by how the Confederate flag was right there behind the American flag the whole time. Most white people are like that. You can tell because they are more upset at being called a racist than at being a racist.

In that he painted about race in a Rockwellian style, it brings to mind "The Problem We All Live With" and how little progress has been made.
________________________________________________
FBI's warning of White Supremacists

infiltrating

Law Enforcement nearly forgotten
Because of intensifying civil strife over the recent killings of unarmed black men and boys, many Americans are wondering,
"What's wrong with our police?" Remarkably, one of the most compelling but unexplored explanations may rest with a FBI warning of October 2006, which reported that "White supremacist infiltration of law enforcement" represented a significant national threat.
Several key events preceded the report. A federal court found that members of a Los Angeles sheriffs department formed a Neo Nazi gang and habitually terrorized the black community. Later, the Chicago police department fired Jon Burge, a detective with reputed ties to the Ku Klux Klan, after discovering he tortured over 100 black male suspects. Thereafter, the Mayor of Cleveland discovered that many of the city police locker rooms were infested with "White Power" graffiti. Years later, a Texas sheriff department discovered that two of its deputies were recruiters for the Klan.
In near prophetic fashion, after the FBI's warning, white supremacy extremism in the U.S. increased, exponentially. From 2008 to 2014, the number of white supremacist groups, reportedly, grew from 149 to nearly a thousand, with no apparent abatement in their infiltration of law enforcement.
This year, alone, at least seven San Francisco law enforcement officers were suspended after an investigation revealed they exchanged numerous "White Power" communications laden with remarks about "lynching African-Americans and burning crosses." Three reputed Klan members that served as correction officers were arrested for conspiring to murder a black inmate. At least four Fort Lauderdale police officers were fired after an investigation found that the officers fantasized about killing black suspects.
The United States doesn't publicly track white supremacists, so the full range of their objectives remains murky. Although black and Jewish-Americans are believed to be the foremost targets of white supremacists, recent attacks in Nevada, Wisconsin, Arizona, Kansas and North Carolina, demonstrate that other non-whites, and religious and social minorities, are also vulnerable.
Perhaps more alarmingly, in the last several years alone, white supremacists have reportedly murdered law enforcement officers in Arkansas, Nevada and Wisconsin.
In fact, the FBI reports that of the 511 law enforcement officers killed during felony incidents from 2004 to 2013, white citizens killed the majority of them. Of the citizens stopped by law enforcement officers in New York City and Chicago, white citizens were more likely to be found with guns and drugs. Given the white supremacist penchant for violence, guns and drug trafficking, the findings may be an indication that their network is just as destructive and far-reaching as that of foreign terrorist groups.
The unfortunate consequence of today's threat is that a law enforcement officer may be good or bad, a villain or hero; one exceptionally prone to exhibit malicious forms of racial hatred, or distinctively suited to protect the racially oppressed. But the paradox doesn't end there.
The white supremacist threat brings to light a dark feature of the American experience that some believed extinct. It rouses ingrained notions of distrusts between police and communities of color while bringing to bear the vital interest citizens of good will share in the complete abolishment of race as a judgmental factor.
As the nation struggles to resolve the perplexities of police brutality, the white supremacist threat should inform all Americans that today's civil discord is not borne out of a robust animosity towards law enforcement, most of whom are professional. Rather, it's more representative of a centuries-old ideological clash, which has ignited in citizens of good will a desire to affirm notions of racial equality so that the moral ethos of American culture is a reality for all.
Samuel V. Jones is a former military police captain and currently a professor of law focusing on criminal law at The John Marshall Law School. 
________________________________________
U.S. Army fights racists within its own ranks
By Daniel Trotta | Reuters – Tue, Aug 21, 2012
FAYETTEVILLE, North Carolina (Reuters) – They call it "rahowa" – short for racial holy war – and they are preparing for it by joining the ranks of the world's fiercest fighting machine, the U.S. military.
White supremacists, neo-Nazis and skinhead groups encourage followers to enlist in the Army and Marine Corps to acquire the skills to overthrow what some call the ZOG – the Zionist Occupation Government. Get in, get trained and get out to brace for the coming race war.
If this scenario seems like fantasy or bluster, civil rights organizations take it as deadly serious, especially given recent events. Former U.S. Army soldier Wade Page opened fire with a 9mm handgun at a Sikh temple in Wisconsin on August 5, murdering six people and critically wounding three before killing himself during a shootout with police.
[Related: Shadowy world of hate rock]
The U.S. Defense Department as well has stepped up efforts to purge violent racists from its ranks, earning praise from organizations such as the Southern Poverty Law Center, which has tracked and exposed hate groups since the 1970s.
Page, who was 40, was well known in the white supremacist music scene. In the early 2000s he told academic researcher Pete Simi that he became a neo-Nazi after joining the military in 1992. Fred Lucas, who served with him, said Page openly espoused his racist views until 1998, when he was demoted from sergeant to specialist, discharged and barred from re-enlistment.
While at Fort Bragg, in North Carolina, Page told Simi, he made the acquaintance of James Burmeister, a skinhead paratrooper who in 1995 killed a black Fayetteville couple in a racially motivated shooting. Burmeister was sentenced to life in prison and died in 2007.
No one knows how many white supremacists have served since then. A 2008 report commissioned by the Justice Department found half of all right-wing extremists in the United States had military experience.
"We don't really think this is a huge problem, at Bragg, and across the Army," said Colonel Kevin Arata, a spokesman for Fort Bragg.
"In my 26 years in the Army, I've never seen it," the former company commander said.
Experts have identified the presence of street gang members as a more widespread problem. Even so, the Pentagon has launched three major pushes in recent decades to crack down on racist extremists. The first directive was issued in 1986, when Defense Secretary Casper Weinberger ordered military personnel to reject supremacist organizations.
That failed to stop former Marine T.J. Leyden, with two-inch SS bolts tattooed above his collar, from serving from 1988 to 1991 while openly supporting neo-Nazi causes. A member of the Hammerskin Nation, a skinhead group, he said he hung a swastika from his locker, taking it down only when his commander politely asked him to ahead of inspections by the commanding general.
"I went into the Marine Corps for one specific reason: I would learn how shoot," Leyden told Reuters. "I also learned how to use C-4 (explosives), blow things up. I took all my military skills and said I could use these to train other people," said Leyden, 46, who has since renounced the white power movement and is a consultant for the anti-Nazi Simon Wiesenthal Center.
RATTLED BY OKLAHOMA BLAST
In 1995, eight months before the Fort Bragg murders, two former Army soldiers bombed the Oklahoma City federal building, killing 168 people. With a growing awareness of the spreading militia movement, the Pentagon in 1996 banned military personnel from participating in supremacist causes and authorized commanders to cashier personnel for rallying, recruiting or training racists.
"What's scary about Page is that he served in the 1990s when putatively this was being treated quite seriously by the military. There's plenty of other Pages who served during the war on terror, and we don't know what they're going to be doing over the next decade or so," said Matt Kennard, author of the forthcoming book "Irregular Army: How the U.S. Military Recruited Neo-Nazis, Gang Members and Criminals to Fight the War on Terror."
Kennard argues the U.S. military was so desperate for troops while fighting simultaneous wars in Iraq and Afghanistan that it allowed extremists, felons and gang members into the armed forces.
The military can grant a "moral waiver" to allow a convicted criminal or otherwise ineligible person into the armed forces, and the percentage of recruits granted such waivers grew from 16.7 percent in 2003 to 19.6 percent in 2006, according to Pentagon data obtained by the Palm Center in a 2007 Freedom of Information Act request. But the Pentagon says no waiver exists for participation in extremist organizations.
"Our standards have not changed; participation in extremist activities has never been tolerated and is punishable under the Uniformed Code of Military Justice," said Eileen Lainez, a Defense Department spokeswoman.
The Pentagon's third directive against white supremacists was issued in 2009 after a Department of Homeland Security report expressed concern that right-wing extremists were recruiting veterans returning from wars overseas.
The Pentagon's 2009 instruction, updated in February 2012, directs commanders to remain alert for signs of racist activity and to intervene when they see it. It bans soldiers from blogging or chatting on racist websites while on duty.
"This is the best we've ever seen," said Heidi Beirich, leader of the Southern Poverty Law Center's intelligence project, referring to the Pentagon's attitude. "It was really disheartening under the Bush administration how lightly they took it, so this is a major advance."
Her group monitors online chatter among self-described active-duty warriors serving overseas and reports it to military officials. It also receives regular calls from military investigators asking about racists in the service.
The Southern Poverty Law Center and the Anti-Defamation League (ADL), another civil rights monitor, have helped train officers on how to spot extremists, although Mark Pitcavage, director of investigative research at the ADL, says the military lacks comprehensive training for recruiters and commanders. He called the military's reaction when alerted to white supremacists "patchy."
"We've discovered a great range of response, from getting a phone call the next day saying, 'He's already out,' to not doing anything at all," Pitcavage said.
THE TATTOO MATRIX
The Army showed Reuters a one-hour presentation it says was designed to educate soldiers and Army leaders about its extremism policy and how to respond, including to white supremacy groups. Penalties for extremist ideology may include being removed from the military, having security clearances yanked or being demoted.
"The standard hateful message has not been replaced, just packaged differently with issues like freedom of speech, anti-gun control themes, tax reform and oppression," the presentation says, noting that recruitment may be difficult to detect, occurring quietly "in bars and break areas" on bases.
The presentation instructs Army leaders to look out for tattooed symbols of lightning bolts, skulls, swastikas, eagles and Nordic warriors. Skinheads may have tattoos showing barbed wire, hobnailed boots and hammers.
In a detailed flowchart called a "Tattoo Decision Support Matrix," Army leaders are shown how to respond to various tattoos. At the time of publication, the Army was unable to identify the locations where this course was being taught.
SCREENING OUT ROGUES
"We're very strict on the tattoo policy here within this recruiting station," said Sergeant Aaron Iskenderian, head of the Army recruiting office in Fayetteville, the Army town next to Fort Bragg.
With the United States withdrawn from Iraq, winding down from Afghanistan and unemployment stuck above 8 percent, recruiters can be choosy again.
Iskenderian cited the example of a young man who came in recently with a tattoo of the Confederate flag.
"We're in the South here. It's considered Southern heritage. It's on the General Lee," Iskenderian said, referring to the car from the television show "The Dukes of Hazzard."
"Is it racist? I asked him, 'What does it mean to you?' and he said, 'Southern pride.'"
The potential recruit also told Iskenderian he had a black girlfriend. Iskenderian sent the issue up the chain of command, and the young man was rejected.
Academics who study white supremacists say proponents of the "infiltration strategy" of joining the U.S. military have adapted, telling skinheads to deceive military recruiters by letting their hair grow, avoiding or covering tattoos, and suppressing their racist views.
"You have to differentiate between some of the grandiose fantasies of some of the leaders of the movement and what actually is going on," cautioned the ADL's Pitcavage.
For neo-Nazis who get past the screeners, as with the gang members, the military needs a comprehensive strategy, said Carter F. Smith, a former military investigator who is now a professor of criminal justice at Austin Peay State University in Tennessee.
"They are some of the most disciplined soldiers we have. They really want to learn to shoot those weapons," Smith said.
"The problem wasn't just that we were opening the floodgates to let them in.
"We let them out after prosecution or when their time was up and we didn't let the police know."
(Additional reporting by Phil Stewart; Editing by Lee Aitken and Prudence Crowther)
_________________________________________________
(U//LES) NGIC Gangs
Infiltrating

Law Enforcement and Correctional Agencies

NATIONAL GANG INTELLIGENCE CENTER

8 pages

Law Enforcement Sensitive

January 15, 2010

(U//LES) Gang infiltration of law enforcement, government, and correctional agencies poses a serious security threat due to the access they have to restricted areas vulnerable to sabotage, sensitive information pertaining to investigations, and access to personal information or protected persons, whom they may view as potential targets for violence. Gang members serving in law enforcement agencies and correctional facilities compromise security, criminal investigations and operations, and agency integrity. Compromised law enforcement officers and correctional staff assist gang members in committing their illicit activities, disrupt legitimate law enforcement efforts to investigate such activities, thereby protecting members from discovery and apprehension. Gang members, gang associates, and their family members most commonly infiltrate law enforcement through non-sworn civilian positions. Police dispatchers and records clerks have access to confidential information than officers do and are not always subjected to in-depth background checks prior to employment. However, a number of gang members and former gang members have served as sworn law enforcement and correctional officers.

Key Findings:
• (U) Gang members infiltrating law enforcement, government, and correctional agencies
pose a serious security threat. Former gang members employed by law enforcement,
government, and correctional agencies are at risk for targeting by gang members and for
reengaging in criminal and gang activity since their allegiances will most always lay with
their gang, rather than their agency.
• (U) Gang members often infiltrate law enforcement, government, and correctional
agencies through family members, friends, and associates employed by the agency who
provide gang members with sensitive information and impede investigations.
• (U) Compromised police officers and correctional staff may assist gang members by
using their position in law enforcement to grant favors to criminals operating on the street,
incarcerated gang members, smuggle contraband into the facility, shield their illicit
activities, and protect them from apprehension.
(U) African-American and Hispanic gangs appear more likely to engage in deliberate
attempts to infiltrate law enforcement and correctional agencies, while White supremacist
groups and outlaw motorcycle gangs (OMGs) appear to more commonly exploit their
family, friends, and associates' civilian employment with law enforcement.
DETAILS:
(U//LES) White supremacist groups and OMGs have successfully infiltrated and have made numerous attempts to infiltrate law enforcement, military, and government agencies and recruit
law enforcement personnel, according to FBI reporting and local law enforcement reporting.
Associates and family members OMGs, such as the Hells Angels and the Outlaws, have been
employed by police departments, government, courts, and correctional facilities.
• (U//LES) In 2009, a female jail guard who was an Aryan Brotherhood associate
employed at the Texas Department of Corrections aided incarcerated Aryan Brotherhood
members to communicate by passing messages, according to FBI reporting.
(U) In July 2006, a former police officer with suspected ties to the Klu Klux Klan (KKK)
was charged with civil rights violations involving alleged death threats made against
black school children and a black city council member.
• (U) In June 2006, a state correctional officer at the California Institution for Men in
Chino, California was convicted on federal racketeering charges for helping the Nazi
Low Riders white supremacist gang distribute drugs and assault other inmates.
• (U) According to law enforcement and open source reporting, in February 2005 a former
Atlanta police officer admitted that he was a lieutenant in the Diablos Motorcycle Gang,
and that he assisted the gang with crimes such as robbery and drug trafficking during the
course of his employment as an officer. He pleaded guilty to assisting in the abduction of
a rival gang member who was severely beaten.
• (U//LES) In March 2001, the National Alliance white supremacist organization engaged
in heavy recruitment efforts targeting members of academic institutions, members of the
military, and law enforcement officers.
(U) Several street gang members have successfully infiltrated law enforcement and
government agencies. The Latin Kings have infiltrated and have made several attempts to
infiltrate law enforcement agencies in New Jersey, New York, and Florida.
• (U//LES) Several Latin King gang members and associates have served as police
officers in Union County, New Jersey, according to law enforcement reporting.
• (U) In 2008, a Latin King member in Connecticut advised FBI officials that his
family, all comprised of Latin King members – offered to pay for his education in
criminal justice, so that he could work in law enforcement and assist them.
• (U//LES) In approximately 2004, the Brevard County Sheriff's Office in Florida
recovered job listings for several positions within correctional agencies and court
systems during a search of a Latin King member's residence. Also recovered were
letters discussing a plan for gang members without criminal records or tattoos to
attain positions of government employment, police, courts, and correctional
agencies.
• (U//LES) In 2000, a Latin King gang leader served as a New York City school safety
officer, and several other Latin King gang members were reportedly employed by the
New York court system.
• (U//LES) In 2008 a US Customs and Border Patrol agent in Tucson, Arizona,
attended the funeral of his cousin, a gang member, to conduct his own investigation
into his cousin's death. The agent was ultimately terminated from duty.
_______________________________________________
Hate Groups Are

Infiltrating

the Military, Group Asserts
By JOHN KIFNER
Published: July 7, 2006
A decade after the Pentagon declared a zero-tolerance policy for racist hate groups, recruiting shortfalls caused by the war in Iraq have allowed "large numbers of neo-Nazis and skinhead extremists" to infiltrate the military, according to a watchdog organization.
The Southern Poverty Law Center, which tracks racist and right-wing militia groups, estimated that the numbers could run into the thousands, citing interviews with Defense Department investigators and reports and postings on racist Web sites and magazines.
"We've got Aryan Nations graffiti in Baghdad," the group quoted a Defense Department investigator as saying in a report to be posted today on its Web site, http://www.splcenter.org/. "That's a problem."
A Defense Department spokeswoman said officials there could not comment on the report because they had not yet seen it.
The center called on Defense Secretary Donald H. Rumsfeld to appoint a task force to study the problem, declare a new zero tolerance policy and strictly enforce it.
The report said that neo-Nazi groups like the National Alliance, whose founder, William Pierce, wrote "The Turner Diaries," the novel that was the inspiration and blueprint for Timothy J. McVeigh's bombing of the Oklahoma City federal building, sought to enroll followers in the Army to get training for a race war.
The groups are being abetted, the report said, by pressure on recruiters, particularly for the Army, to meet quotas that are more difficult to reach because of the growing unpopularity of the war in Iraq.
The report quotes Scott Barfield, a Defense Department investigator, saying, "Recruiters are knowingly allowing neo-Nazis and white supremacists to join the armed forces, and commanders don't remove them from the military even after we positively identify them as extremists or gang members."
Mr. Barfield said Army recruiters struggled last year to meet goals. "They don't want to make a big deal again about neo-Nazis in the military," he said, "because then parents who are already worried about their kids signing up and dying in Iraq are going to be even more reluctant about their kids enlisting if they feel they'll be exposed to gangs and white supremacists."
The 1996 crackdown on extremists came after revelations that Mr. McVeigh had espoused far-right ideas when he was in the Army and recruited two fellow soldiers to aid his bomb plot. Those revelations were followed by a furor that developed when three white paratroopers were convicted of the random slaying of a black couple in order to win tattoos and 19 others were discharged for participating in neo-Nazi activities.
The defense secretary at the time, William Perry, said the rules were meant to leave no room for racist and extremist activities within the military. But the report said Mr. Barfield, who is based at Fort Lewis, Wash., had said that he had provided evidence on 320 extremists there in the past year, but that only two had been discharged. He also said there was an online network of neo-Nazis.
"They're communicating with each other about weapons, about recruiting, about keeping their identities secret, about organizing within the military," he said. "Several of these individuals have since been deployed to combat missions in Iraq."
The report cited accounts by neo-Nazis of their infiltration of the military, including a discussion on the white supremacist Web site Stormfront. "There are others among you in the forces," one participant wrote. "You are never alone."
An article in the National Alliance magazine Resistance urged skinheads to join the Army and insist on being assigned to light infantry units.
The Southern Poverty Law Center identified the author as Steven Barry, who it said was a former Special Forces officer who was the alliance's "military unit coordinator."
"Light infantry is your branch of choice because the coming race war and the ethnic cleansing to follow will be very much an infantryman's war," he wrote. "It will be house-to-house, neighborhood-by-neighborhood until your town or city is cleared and the alien races are driven into the countryside where they can be hunted down and 'cleansed.' "
He concluded: "As a professional soldier, my goal is to fill the ranks of the United States Army with skinheads. As street brawlers, you will be useless in the coming race war. As trained infantrymen, you will join the ranks of the Aryan warrior brotherhood."
__________________________________________
New Army Uniform Guidelines Limit Tattoos
Tacoma News Tribune | Mar 21, 2014 | by Adam Ashton
Troops with extensive, visible tattoos will be able to stay in the Army under a new uniform policy about to take effect, but they won't be able to get new ones and they face restrictions on their career advancement.
The new rules were leaked online Thursday in the form of a 57-page PowerPoint presentation dated March 19. Secretary of the Army John McHugh signed an order adopting them earlier this month, according to Army Times.
The rules, Army Regulation 670-1, cover everything from the ways troops must present their medals on their uniforms to how female soldiers can wear their hair during physical training. For the first time, the new policy allows female soldiers to wear ponytails during exercise.
Changes to Army tattoo policies drew the most attention last year when senior leaders were debating the regulation because body art grew in popularity among soldiers during the recent wars.
The new tattoo rules:
— Forbid tattoos on the head, face, neck, hands, fingers and wrists.
— Allow no more than four hand-size tattoos below the elbow and knee.
— Prohibit sleeve tattoos that cover a person's entire arm.
— Ban sexist, racist, indecent or extremist tattoos.
— Bar enlisted soldiers from requesting commissions as officers if they have tattoos that violate the new policies.
— Require commanders to document any tattoos that violate the new rules among current soldiers.
— Order commanders to check their soldiers for new tattoos every year.
________________________________________________
Are Military Hate Groups on the Rise?
Sep 12, 2012
Military.com| by Ward Carroll
Check out Military.com's new Video Center today.
Recent attacks involving active duty troops and military veterans have left many wondering if hate groups in the military might again be on the rise — much like the spike seen in the 1990s.
In early August, two National Guardsmen on trial said that they joined the military for the specific purpose of receiving training that they could use for skinhead activities. The same month, a shooting rampage at a SikhTemple in Wisconsin that killed six was allegedly committed by an Army veteran with a long history of white supremacist involvement.
And Tuesday, five men were charged in connection with an anti-government militia that authorities say was led by Army soldiers from Fort Stewart, Ga. These soldiers stockpiled weapons and talked of bombing a park fountain, poisoning apple crops and ultimately overthrowing the U.S. government.
The association between hate groups and the military is not new. There was enough evidence of Marines joining the Ku Klux Klan in the 1980s for Defense Secretary Caspar Weinberger to issue a directive against it.
Then in the mid-1990s the number of hate group crimes committed by service members reached unprecedented proportions. The most infamous among these was that done by Timothy McVeigh, an avowed white supremacist and Army veteran, who used much of his combat engineer training in 1995 to blow up a government building in Oklahoma City, killing 168 people.
The sum of those events generated a congressional hearing and a subsequent investigation by the Defense Department. Among its findings, the Pentagon identified more than 20 white supremacists at Fort Bragg, many attached to the 82nd Airborne Division.
"Department of Defense policy leaves no room for racist and extremist activities in the military. We must – and we will – make every effort to erase bigotry, racism and extremism from the military," former Army Secretary Togo D. West Jr. said at the time. "Extremist activity compromises fairness, good order and discipline, and, potentially, combat effectiveness."
The problem didn't end there, said experts at the Southern Poverty Law Center.
In a report titled "Extremism and the Military," the SPLC states that in 2006, while facing intense pressure to meet manpower goals in Iraq and Afghanistan, some commanders and recruiters relaxed the standards that Weinberger sought to impose.
Relaxing those standards has led to an influx of neo-Nazis and white supremacists. A Defense Department investigator at Fort Lewis, Wash., found that 320 soldiers were involved in extremist activity.
"The case of Timothy McVeigh is instructive in that type of personality – a guy that goes into the military and comes out a committed racial warrior," said Randy Blazak, a published expert on hate groups and professor of sociology at Portland State University. "They view the military as access to training as well as the opportunity to get shots in on non-whites."
Blazak cited a 2004 case in southern Oregon where a group of soldiers came back from the war upset that they didn't get to kill any "brown people" and went on a crime spree that included attacking innocent civilians. Officials also discovered Aryan Nation graffiti in Baghdad during the U.S. occupation there.
Like the Southern Poverty Law Center, Blazak attributes some of the rise in the military's hate group population to the build-up on the eve of the war in Iraq.
"They were saying 'yes' to people they may have said 'no' to previously," he said.
Marine Corps veteran T.J. Leyden is a former neo-Nazi who now lectures groups – including teens – about his involvement with hate groups before, during, and after his days in uniform. He came from a broken home in southern California and was befriended by a skinhead group called "Circle One."
"I did 'dirty work' attacking people, showed loyalty to the crew by being violent," Leyden said. "If something had to get done, I was the one who did it."
In time, his activities got him on the radar of law enforcement.
"I had one cop tell me 'my only goal is to watch you go to prison,'" he said. "I knew what prison was like – I had cousins there — and although I'm sure I could have survived since I knew how to hurt people — I decided I was going to join the Marine Corps. If I was going to be a badass I was going to join the best of the best."
Although his body was covered with tattoos, his recruiter advised him to tell in-processing officials they weren't gang related. Once over that hurdle, he excelled in boot camp.
"I liked the Marine Corps," he said. "They taught me leadership skills, organizational skills, recruitment techniques."
So he started recruiting for hate groups among those he was serving with both above and below him in the chain of command.
"We took some of the military's recruitment styles – the tear-down-and-rebuild model," Leyden said. "Destroy self esteem and rebuild it. Belittle a kid and then when he does right you give him that positive reinforcement. Skinheads call it a 'scoon.' The Marine Corps calls it 'boot camp.'"
Leyden spent his free time "looking for the right kind, waiting for them to make a statement about something and I could jump in there and use it."
"There's no equality in the military," he'd say to those he was trying to recruit. "They don't pick the best for the job. They pick blacks, or Hispanics, or women."
His overall call to action was simple: "You need to be more than a warrior for your nation; you need to be a warrior for your race."
And he used music – a brand of racist heavy metal known as "Oi." "Music gets stuck in your head," he said.
As his enlistment wore on, his white supremacy stance got more visible. He got a "white power" tattoo on his arm. He added tattoos of Nazi SS bolts to his back and had 2-inch SS bolts added to his neck, which earned him the attention of his commanding officer.
"My CO tried to bring me up on charges for having that tattoo," he said. "So I went to legal and came up with a strategy that would have forced the CO to bring anyone who'd gotten a tattoo in the previous six months to be brought up on the same charges. The unit had a sergeant major and a gunny who had gotten tattoos in recent months."
Ultimately the CO relented and dropped the charges against him.
Leyden's status as an active duty Marine raised his profile with the white supremacist counterculture. He was connecting with national leaders of the White Aryan Resistance, Aryan Nations, and the National Alliance.
"I became important to them," he said.
While stationed in Hawaii, he joined other Neo-Nazi Marines on liberty and intentionally got into fights in Waikiki. His conduct got him transferred back to headquarters in Camp Lejeune, N.C.
After being told by the head JAG there that he was being brought up on Uniform Code of Military Justice charges he threatened to create a "media circus." He was administratively separated the next day – for alcohol related incidents and violence, not anything related to his hate crime activities.
"I can show you my military paperwork. You're not going to find anything that says I was a racist. They didn't want that to be the reason."
Leyden went back to white supremacist community and started recruiting as a civilian once again. It wasn't until he heard his ideology coming out in statements from his young sons that he became soured on the culture and lifestyle. At that point he simply walked away.
"It's not hard," he said. "You just stop showing up to things."
Leyden believes the problem is as big as it ever was and that the military should be more proactive in getting rid of white supremacists.
"As a civilian you can't get rid of your neighbor if he's a neo-Nazi," he said. "But in the military he can be discharged. They're just not proactive enough."
Marine Corps officials took exception to that notion stating Marine Corps regulations clearly dictate the Corps' hard line on participation in supremacist or extremist organizations or activities.
So is this spike in recent high-profile events an indication of a growing hate group problem across all of the services?
Not necessarily, according to Blazak, who believes that traditional groups have declined in terms of their influence.
"Those folks who found a home in the white supremacist counterculture in the '90s and [2000s] are now flooding into more traditional conservative venues," he said. "And in a way it kind of reduces the threat."
But that doesn't mean the threat is gone.
"The real danger – sort of what we saw in the Sikh temple shooting – is that the folks who are left behind – left to kind of hold up the standards of the white supremacist cause – are fewer in number and therefore more desperate to get their voices heard."
© Copyright 2012 Military.com. All rights reserved. This material may not be published, broadcast, rewritten or redistributed.
_______________________________________________
Hate Groups Have No Place In Law Enforcement…Or Do They?
By Michael H. Cottman, BlackAmericaWeb.com
For those who believe we have evolved into a post-racial society where hate groups are now part of our collective past, think again. Hate groups are flourishing across the nation and its members are seemingly everywhere – including local police departments. Two police officers with the Fruitland Park Police Department near Orlando, Florida are no longer with the department because they were linked to the Ku Klux Klan.
Deputy Chief David Borst resigned from the Fruitland Park Police Department on July 10, after it was alleged that he was affiliated with the KKK, the racist, hooded white supremacist group that terrorized African-Americans for decades with cross-burnings, fire-bombings and lynching, starting in the 1860s.(Borst, also the town's fire chief, resigned that post, too.) After the state's Department of Law Enforcement and the FBI conducted an initial probe, Police Officer George Hunnewell was also fired after it was alleged he, too, was associated with the KKK.
Shouldn't police departments vet their officers more carefully? It seems to me that more thorough background checks would reveal hate groups in a person's past. The FBI found out about Borst and Hunnewell. It can find out about others. Borst, a cop for more than 20 years, denied any involvement with the KKK. Still, the Florida State Attorney's office is investigating all arrests that Borst and Hunnewell were associated with to determine if racial prejudice played a role in their policing.
In an odd twist, according to the Florida Sun Sentinel, Hunnewell claims he was working undercover to expose racism within his own department.
Hunnewell's ex-wife Ann, formerly a secretary with Fruitland Park police, claimed she and her former husband were assigned to infiltrate the Klan undercover by befriending another officer alleged to be a Klansman," according to the Sun Sentinel.
"They never told anyone and had no documentation for the operation, but insisted former police Chief Mark Isom could corroborate their story."
Really? This story sounds shady at best. Consider this: The situation involving Borst and Hunnewell marks the second time in five years that Klansmen have been found in the Fruitland Park Police Department. In 2009, Officer James Elkins resigned after photographs showed him wearing in a white robe and hood, and he later admitted he was a leader of the local KKK.
"We cannot nor will we tolerate any philosophy that is inherently morally corrupt or one that espouses bigotry or any intolerance aimed at any groups or individuals because of their race, religion, ethnicity or gender or sexual orientation," City Manager Gary La Venia told reporters. "This city is diverse, tolerant, it's a welcoming community."
Given the disturbing pattern in the Fruitland Park Police Department, how many other closet KKK members are serving as police officers in departments down South – and across the country? According to The Southern Poverty Law Center, which tracks hate groups and hate crimes, there are currently 939 known hate groups operating across the country, including neo-Nazis, Klansmen, white nationalists, neo-Confederates, racist skinheads, black separatists, border vigilantes and others. There are 58 hate groups in Florida alone, which is second in the nation behind California with 77.
Since 2000, according to The Southern Poverty Law Center, the number of hate groups has increased by 56 percent. The surge has been fueled by anger and fear over the nation's ailing economy, an influx of non-white immigrants, and the diminishing white majority, as symbolized by the election of President Barack Obama, the nation's first African-American president.
Florida Chief Deputy State Attorney Ric Ridgway told the Orlando Sentinel that the report contained "a lot of fairly substantial evidence that tends to support" Borst's and Hunnewell's Klan membership. But he added that it's not illegal to belong to the KKK "even if you are the deputy chief."
"It's not a crime to hate people. It may be despicable, it may be immoral, but it's not a crime," he said.
At least one top cop in Fruitland Park, however, is playing down the controversy. "Since I've come here, I've been very, very hardcore and very strict on bringing this from the old culture into a new professional culture," Police Chief Terry Isaacs told The Southern Poverty Law Center. "I've set strict guidelines as far as our ethics go, diversity training. I don't allow any joking, any comments. I'm very strict on that. I was somewhat shocked. I did not expect that in 2014… We have not had a racial complaint since I've been here."
Maybe not. But it's hard to believe that a police chief who oversees a 12-man police department in a tiny town of 5,000 residents didn't know that two of his officers were linked to the KKK.
Isaacs turned a blind eye — or he has terrible investigative skills.
In any case, it's time to rid the nation's police departments of racism, whether it comes wearing a hood and robe…or not.
What do you think?
______________________________________________
 AFP/Getty
Bill Conroy  U.S. News
12.06.14
It's Not Just the Cops—Racism Is a Problem for the Secret Service, Too
 As police departments face scrutiny over discrimination toward black Americans, several former agents are accusing the Secret Service of having a similar problem.
 The track record of the U.S. Secret Service in protecting President Barack Obama has come under intense scrutiny in recent months due to several major security lapses, the most recent of which prompted the resignation in October of Secret Service Director Julia Pierson.
A recently released Department of Homeland Security report about that incident determined that a number of "performance, organizational, technical and other" factors contributed to the security breach.
What is not mentioned in that DHS report is another long-running issue within the Secret Service—one which, according to several experts, creates the conditions for a breakdown in agency morale that could ultimately compromise the security of President Obama. That threat is embodied in a long-running lawsuit filed by a group of African-American Secret Service agents who allege the agency's culture is replete with racism.
In September, a man with a knife scaled a fence and ran into the White House, making it as far as the East Room—it was this incident that prompted the report by DHS, which oversees the Secret Service. That same month, however, in Atlanta, the media reported that an armed security contractor with an arrest record was somehow allowed to ride in the same elevator as President Obama.
Those incidents echo an even more serious security breach that played out in 2011, when a gunman with a semiautomatic rifle managed to fire some seven bullets into the White House while one of the president's daughters was home and the other expected to return that same evening—yet it allegedly took the Secret Service four days to determine the shots had been unleashed on the president's home.
"If the black Secret Service agents' legal claims related to racism in the agency are true, then there is a threat to the president's security because he is a black man," says Matthew Fogg, a retired chief deputy U.S. Marshal who in 1998 won a multimillion-dollar jury verdict in a racial discrimination lawsuit filed against his agency. "If they are treating black people differently, then how can that not affect the president?"
Fogg also is party to one of two pending class-action discrimination cases filed by black federal agents against the U.S. Marshals Service. The mere fact that the most qualified agents are not getting promoted within an agency due to racial factors—as is alleged in both the the Secret Service and U.S. Marshals litigation—indicates, Fogg says, that race is an issue in the quality of protection being provided to individuals, including the president.
Attorney Ronald Tonkin, a former federal prosecutor who now represents federal agents in whistleblower and employment-discrimination cases, says regardless of which side prevails in the Secret Service litigation, both the accused and accusers "are affected" by the resulting tension and polarization.
"These agents are all professionals, but the question is whether their professionalism is dissipated by a perception that they are being treated badly," said Tonkin, who also serves as associate counsel for the National Association of Federal Agents. "It does, in my experience, have an effect on agency morale, and that affects performance at some level."
The black Secret Service agents' litigation, certified as a class-action lawsuit last year, has been pending in federal court since 2000 due to numerous procedural delays. It alleges that black agents, as a group, have been systematically discriminated against in hiring, assignments, transfer, awards, promotions and discipline.
"If they are treating black people differently, then how can that not affect the president?"
"The Secret Service has failed to protect its African-American special agents from racial discrimination in virtually every aspect of their employment," the black agents' pleadings in the case allege. "Discrimination against African-American agents in the Secret Service has become part of the fabric of the agency and has spanned several decades."
A complaint filed by the 10 black agents who are named plaintiffs in the class-action suit points to an event held in southeastern Tennessee called the"Good Ol' Boys Roundup," which was made public in the mid-1990s via media reports but had been staged annually since 1980.
"The racist conduct that occurred at the Roundup included the posting of racist signs like 'Nigger checkpoint,' a simulated lynching of a black man from a tree, and a host of racist skits and songs," the complaint alleges. "Officials at the Secret Service knew about this event, and at least 30 Secret Service agents were documented attending the event.  … Many of the white special agents who attended the Roundup were promoted to high-ranking positions in the Secret Service, including three agents who became SAICs [special agents in charge] of field offices … and two agents who were promoted to the Senior Executive Service level."
Reginald Moore, special agent in charge of the Secret Service's Atlanta field office, and a party to the black agents' class-action lawsuit, declined to comment on the case or any potential threat to the president due to the alleged racism within the agency. Likewise, Angela Burns-Ramirez, a former Secret Service special agent who has an individual racial-discrimination complaint pending in federal court against the agency, declined to comment on the advice of her attorney. A primary allegation in her lawsuit, which mirrors claims raised in the Secret Service class-action litigation, is that she "has been treated differently and subjected to different terms and conditions of her employment due to her race (African American).
"Despite being established in 1865, the first African-American female was not promoted to a GS-14 [supervisory] position until 2001," Burns-Ramirez' court pleadings state.
"Only five African-American females hold a rank higher than GS-14 within the Secret Service."
Brian Leary, a spokesman for the Secret Service, declined to discuss the black agents' class-action lawsuit or the impact their allegations might be having on the agency. "We aren't commenting due to the ongoing nature of the lawsuit," he said.
Professor Richard Delgado, the John J. Sparkman Chair of Law at the University of Alabama School of Law, warns that it would be a mistake to discount the effect that racism can have on an institution and its ability to function effectively. Delgado is a leading scholar in the field of Critical Race Theory, which focuses on the ways in which racism is embedded historically in the nation's laws and legal system.
When racist activity is claimed, "it creates a terrible environment for both sides of the color line," Delgado explained.
"For the minority agents who feel discriminated against, they feel unappreciated and develop a defensive attitude at best," Delgado added. "Many of their white colleagues see the minority agents as troublemakers scheming to get ahead, talking to lawyers.
"Both sides are certain they are right, and it's a recipe for morale problems or worse. It can lead to inattention on the job or even small acts of sabotage designed to make someone look bad."
Delgado said he would not want to be "a federal official with an agency in that state charged with looking after my back."
The solution in such a case, he said, isn't simply to ask people to set aside their animosities, because "that doesn't work."
"The best course is to arrange a lot of contact early in life, so that blacks, whites and Latinos get to know each other and see we're all humans with a range of behaviors and character, some good and some bad," Delgado stressed.
"And these agencies should be screening people early, before they are hired, to determine if they, regardless of color, have the right attitudes and ability to work well in diverse groups."
________________________________________________
 FBI Admits Many Police Officers Are Racially Biased
February 13, 2015 12:47 pm·
Are police officers racist? Depending on who you ask, you will get very different answers. But now the FBI has weighed in, and the answer they gave may surprise a lot of people.
In an unusually blunt admission, FBI Director James B. Comey addressed what he called the "hard truths" about policing. He openly acknowledged the racial bias that exists among police officers across the nation.
Director Comey said, with serious dismay, that there is a "disconnect" between police and non-white communities.
"We are at a crossroads," Comey explained. "As a society, we can choose to live our lives every day, raising our families, going to work and hoping someone, somewhere will do something to ease the tension, to smooth over the conflict… Or we can choose instead to have an open and honest discussion about what our relationship is today."
Comey was addressing students at Georgetown University. His words might not have made waves if they had come out of anyone else's mouth. But they were remarkably honest, coming from the director of the FBI.
Comey added that law enforcement officers "often work in environments where a hugely disproportionate percentage of street crime is committed by young men of color."
"Something happens to people of goodwill working in that environment. After years of police work, officers often can't help but be influenced by the cynicism they feel."
He further noted that whether an officer is "white or black," they have a different reaction to two young African American men on street than they do to two white men.
Why? Comey said it is because the African Americans on the street "look like so many others the officer has locked up."
He further cited the song "Everyone's a Little Bit Racist" which coems from the Broadway musical "Avenue Q" – a song which suggests that everyone makes racial judgments. Comey says it would be ridiculous to believe that police officers do not.?
"Look around and you will find," Comey quoting, "no one's really colorblind."
"Much of our history is not pretty," Comey added. "At many points in American history, law enforcement enforced the status quo, a status quo that was often brutally unfair to disfavored groups."
Comey explained that police officers must learn from this "inheritance."
"Many people in our white-majority culture have unconscious racial biases and react differently to a white face than a black face," Comey continued.
"We simply must find a way to see each other more clearly… It is hard to hate up close."
The complete text from Director Comey's speech can be found at the FBI website.
_____________________________________________
Cops Fired for Sending Racist Text Messages About "K*lling N**gers"
Posted on March 22, 2015
Four Florida police officers out after racist text messages
CNN By Julia Talanova, CNN
Sat March 21, 2015
(CNN)Three Florida police officers were fired and a fourth resigned after exchanging a series of racially offensive text messages and a video that portrayed President Barack Obama in a derogatory way, Fort Lauderdale police said.
Jason Holding, James Wells and Christopher Sousa were terminated after a five-month internal affairs investigation found sustained department misconduct, conduct unbecoming of a police officer and engaging in "conduct prejudicial to the good of the order of the police department."
A fourth officer, Alex Alvarez, resigned but authorities said Friday that he would have been fired had he not done so.
In the text message exchanges, the former officers used racially derogatory terms to refer to people they encountered while on duty, included racially insensitive material from the film, "Django Unchained," and talked about getting drunk and "killing n*****," according to investigative documents.
The men allegedly criticized co-workers, including African-Americans, making crude comments about their grammar, appearance and work ethic. One message referred to an entire shift as "lazy f****," the documents state.
Alvarez created a faux movie trailer with the title "The Hoods," with offensive language and images of Obama, the Ku Klux Klan and African-Americans.
"There was no criminal behavior detected during this investigation, however, the four officers' conduct was inexcusable and there is zero tolerance for this kind of behavior in the Fort Lauderdale Police Department," Chief Franklin Adderley told reporters.
"Its attempt was to damage the image of our agency and I just hope that the people and the public realize that we're not going to tolerate it and anyone that's engaged in this behavior will be addressed immediately," he said.
In a statement, the Fort Lauderdale Fraternal Order of Police said the officers deserve their due process, CNN affiliate WSVN reported.
"The Fraternal Order of Police is a multicultural organization which does not tolerate racism," the group's president, Jack Lokeinsky, said in the statement. "Our officers take great pride in our commitment to diversity. Our dedicated officers have positive relationships with residents in every community we serve."
The officers worked in a predominantly African-American neighborhood.
"I am very disappointed, disgusted and shocked by this incident," Mayor Jack Seiler said.
"The inappropriate racist behavior exhibited by those involved is unacceptable and reprehensible, it violates the trust we place in our law enforcement officers, it damages the bond we have established in our community and undermines the standards in which each and every city employee is held accountable," Seiler said at a news conference.
Police officials were alerted of the existence of offensive material by Alvarez's ex-fiancee, who discovered it when the couple agreed to check each others' phones, according to the documents.
The woman told police she thought their behavior was wrong, but feared he would hurt her if she told anyone. After the 10-month relationship ended, she went to the authorities.
Adderley said that four officers had not exhibited a pattern of race-related complaints. Holding was recently disciplined with a two-day suspension for mishandling property of a suspect.
The police department is implementing a mandatory "diversity class" for officers and a screening process for new hires, said Adderley.
________________________________________________

Definitions of Terrorism in the U.S. Code
According to a memo produced by the FBI's Terrorist Research and Analytical Center in 1994, domestic terrorism was defined as "the unlawful use of force or violence, committed by a group(s) of two or more individuals, against persons or property to intimidate or coerce a government, the civilian population
18 U.S.C. § 2331 defines "international terrorism" and "domestic terrorism" for purposes of Chapter 113B of the Code, entitled "Terrorism":
"International terrorism" means activities with the following three characteristics:
Involve violent acts or acts dangerous to human life that violate federal or state law;
Appear to be intended (i) to intimidate or coerce a civilian population; (ii) to influence the policy of a government by intimidation or coercion; or (iii) to affect the conduct of a government by mass destruction, assassination, or kidnapping; and
Occur primarily outside the territorial jurisdiction of the U.S., or transcend national boundaries in terms of the means by which they are accomplished, the persons they appear intended to intimidate or coerce, or the locale in which their perpetrators operate or seek asylum.*
"Domestic terrorism" means activities with the following three characteristics:
Involve acts dangerous to human life that violate federal or state law;
Appear intended (i) to intimidate or coerce a civilian population; (ii) to influence the policy of a government by intimidation or coercion; or (iii) to affect the conduct of a government by mass destruction, assassination. or kidnapping; and
Occur primarily within the territorial jurisdiction of the U.S.
___________________________________________
White Supremacy And Homegrown Terrorism Pose A Growing Threat In The US
The recent explosion at an NAACP chapter in Colorado has brought back memories of past violence directed toward the national civil rights group by members of domestic hate groups — a segment of the population that experts warn is on the rise.
By Sean Nevins  @seannevins | January 16, 2015
Members of the neo-Nazi National Socialist Movement hold flags as they salute and shout "Sieg Heil" during a rally in front of the Statehouse in Trenton, N.J. Photo: Mel Evans/AP
WASHINGTON — The first thing Heidi Beirich, director of the Intelligence Project at the Southern Poverty Law Center (SPLC), thought of when she heard about the explosion outside the NAACP office in Colorado Springs last week was Walter Leroy Moody Jr.
Beirich, an expert on extremism in the United States, told MintPress News, "It's not the first time that the NAACP's been targeted for domestic terrorism – I can't be sure that that's what it was, but I thought of Walter Leroy Moody, who bombed an NAACP office in Savannah, Georgia, in 1989."
Moody was found guilty of killing federal appeals Judge Robert Vance and Robert Robinson, an NAACP attorney in Georgia, with two separate mail bombs in 1989. During his trial in 1991, Moody told the courtthat the Ku Klux Klan assembled and mailed the bombs that killed Vance and Robinson.
Moody is currently serving several consecutive life sentences at the Holman Correctional Facility, and at almost 80 years old, he is the oldest inmate on Alabama's death row.
The Target
At about 10:45 a.m. on Jan. 6 an improvised explosive device (IED) exploded outside the Colorado Springs NAACP office, which also houses a hair salon. Nobody was injured in the explosion, and the only damage to the building was some charring on the outside wall. It has been reported that the owner of the building, Gene Southerland, was told by police that the explosion was the result of a pipe bomb placed next to a gasoline can, which did not explode.
On Jan. 9 the FBI released a sketch of the suspect — a balding white male in his 40s — and announced a $10,000 reward for any information leading to an arrest in the case. While the FBI has not said the NAACP was the target, Thomas Ravenelle, FBI Denver's special agent in charge, said, "We would be naïve if we did not acknowledge the NAACP as a national organization has been the recipient of threats throughout their existence."
Founded in 1909, the NAACP bills itself as "the nation's oldest and largest nonpartisan civil rights organization." It was created partly in response to lynchings and the 1908 race riot in Springfield, Illinois. The organization's main objective is to "ensure the political, educational, social and economic equality of minority group citizens of the United States and eliminate race prejudice."
Since its inception, the organization has been a target for white supremacist groups, such as the KKK.
In 1951, Harry Tyson Moore, founder of the first NAACP branch in Brevard County, Florida, and his wife were the first NAACP members to be killed for their civil rights activism after a bomb exploded in their home on Christmas Eve. Nobody was arrested for the crime at the time, but forensic work in 2006 pointed to Klansmen, who had long since died.
Following several years of harassment, Medgar Evers, a field secretary for the NAACP in Mississippi, was assassinated in 1963 by a member of the White Citizen's Council, a white supremacist organization.
In 1965, George Metcalfe, president of the Natchez, Mississippi, chapter of the NAACP was severely injured after a bomb exploded his car. At the time, the NAACP was attempting to integrate the cafeteria of the Armstrong Rubber Company, a tire plant in Natchez. Wharlest Jackson, Sr., the treasurer of the Natchez NAACP and a close friend of Metcalfe's, was killed in a similar explosion in 1967, shortly after accepting a promotion at the tire plant.
In 1975, the Boston chapter of the NAACP was firebombed, reportedly by opponents of school desegregation.
Then, in 1981, 10 people were arrested for planning to bomb the NAACP headquarters in Baltimore. Among them were KKK leaders from Maryland and Delaware. Later that decade, in 1989, shots were fired into the NAACP headquarters.
In July 1993, the Tacoma, Washington, branch of the NAACP was damaged by a pipe bomb. That incident was followed by the firebombing of the Sacramento, California, office a week later. Nobody was injured in either attack, but white supremacists were arrested for the crimes. These incidents occurred in the wake of the federal government sentencing two Los Angeles police officers to prison for violating the civil rights of Rodney King when he was beaten by police in 1991.
Colorado, and white supremacy in America
Colorado is currently home to 17 hate groups, according to the SPLC's Hate Map. These include the Loyal White Knights of the Ku Klux Klan and The Creativity Movement — both white supremacist organizations.
However, Beirich told MintPress, "There's nothing off the top of my head that says, 'Oh, Colorado would be a logical place for something like this.'"
"That said, NAACP offices have been targeted in various parts of the country, so why not Colorado?"
Since the 1995 Oklahoma City bombing, in which 168 people were killed in a plot engineered by right-wing extremists Timothy McVeigh and Terry Nichols, there have been 110 terrorist plots and racially-motivated rampages in the United States by the radical right, usually white supremacists.
One of the most recent manifestations of extreme violence motivated by white supremacy and anti-Semitism was last year's shooting at the Overland Park Jewish Community Center in Kansas, which claimed the lives of three people. The alleged killer was Frazier Glenn Miller, Jr., 74, who had spent time in prison in the 1980s for planning to kill Morris Dees, the founder of the SPLC. Miller is the founder of the White Patriot Party and the Carolina Knights of the Ku Klux Klan.
There are currently 939 active hate groups in the U.S. In 2000, there were 602. The numbers are rising and "over 50 percent of them are white supremacist," said Beirich.
The number of hate groups generally correlates with the population, according to Mark Potok, a senior fellow at the SPLC. Potok told Business Insider last year that two groups people should watch are the American Freedom Party, which is anti-immigrant and has moulded itself into a political party contesting elections, and Crew 41, a skinhead gang. A couple that reportedly belongs to Crew 41 were sentenced to life imprisonment in March for plotting and carrying out the murder of a registered sex offender and his wife.
Vice News recently published a documentary, "The Ku Klux Klan Is Boosting Its Numbers by Recruiting Veterans," in which reporter Rocco Castoro goes to Mississippi and speaks with KKK members.
In one conversation, Steve Howard, the former Imperial Wizard of the North Mississippi White Knights, says, "I believe that white people need to have their own country, just like I believe that blacks need to have their own country here in America, but it's going to take all out war to obtain it."
The 2000 U.S. Census has been one of the most important factors in the rise of hateful extremists, Beirich explained. It showed that by the year 2042 white people would be a minority in the U.S.
Those figures sparked a growth in hate groups, she said, noting that white supremacists likely became nervous about the country becoming less white and more diverse.
"Obviously, the rise in the number of hate groups is a reflection of a backlash in this country against changing demographics," she said.
She concluded that racism and the rise of white supremacist groups in the country should be a cause for concern among citizens and law enforcement.
"This white supremacy is an ideology that should have been put to bed with the Civil Rights Act, or the Civil War for God's sake, right!" she said.
"The fact that this country's been white supremacist for most of its existence, until the mid-60s, means that we don't want to go back to that where people are oppressed because of the color of their skin."
Meanwhile, back in Colorado Springs, the FBI is still searching for a balding, middle-aged white male in connection with the recent bombing outside the NAACP office.
Henry Allen, Jr., the president of the Colorado Springs chapter of the NAACP, has stated that he still does not know if his office was the target of an intentional bombing.
The government's non-response
In response to the rising number of hate groups in the country, the U.S. Department of Homeland Security (DHS) commissioned an intelligence assessment of the situation in 2009. It was dispersed to federal, local, and tribal counterterrorism and law enforcement agencies across the country.
That assessment did not find "specific information" about right-wing groups planning acts of violence, but it noted that right-wing extremists "may be gaining new recruits by playing on their fears about several emergent issues. The economic downturn and the election of the first African American president present unique drivers for rightwing radicalization and recruitment."
The government defined right-wing extremism as "groups, movements, and adherents that are primarily hate-oriented (based on hatred of particular religious, racial or ethnic groups), and those that are mainly antigovernment, rejecting federal authority in favor of state or local authority, or rejecting government authority entirely. It may include groups and individuals that are dedicated to a single issue, such as opposition to abortion or immigration."
The assessment also determined that the rise of extremism may be the result of the economic and political atmosphere, which included the recession, outsourcing of jobs and a "perceived threat" to U.S. power. It said that "possible passage" of firearms restrictions and challenges faced by returning military veterans integrating back into society "could lead to the potential emergence of terrorist groups or lone wolf extremists capable of carrying out violent attacks."
"We're currently in one of the hottest periods of extremist activity in the United States that I've seen in my 20-year career. This blows what we saw pre-Oklahoma City out of the water and makes it look like a kindergarten picnic," Daryl Johnson, a domestic terrorism expert and founder of DT Analytics, a private consulting firm for law enforcement and Homeland Security professionals, says during an interview for the recent Vice News documentary. Johnson was also the main author of the intelligence assessment issued by DHS in 2009.
Yet, rather than acting on the information gathered in the assessment, the government cancelled all of its domestic terrorism reporting and law enforcement training after the report was leaked and politicized by conservative media outlets and politicians.
One such publication described "the piece of crap report" as "a sweeping indictment of conservatives." It continues, "In Obama land, there are no coincidences.
It is no coincidence that this report echoes Tea Party-bashing left-wing blogs … and demonizes the very Americans who will be protesting in the thousands on Wednesday for the nationwide Tax Day Tea Party."
Conservative news organizations interpreted the publication of the report as a political power play by Obama to demonize the right, rather than an impartial analysis of domestic terrorism that could help law enforcement.
In 2011, two years after the report was released, Johnson said he was deeply disheartened by how the report was characterized. Johnson told Joe Hamilton at the Muskegon Chronicle that he was "a former intelligence analyst and counterterrorism expert for the U.S. Army, an Eagle Scout, Mormon, one-time church missionary, an anti-abortion gun owner, and third-generation lifetime registered Republican." In short, he said he is a conservative. Johnson added that the report could not have been a political move on the part of Obama, since he was hired in 2004 by the George W. Bush administration.
Following Hamilton's opinion piece, Johnson penned his own article for Salon, "Daryl Johnson: I tried to warn them." In it, he makes a damning indictment of the DHS decision not to follow through on recommendations made in his report.
He wrote:
"Since the DHS warning concerning the resurgence of right-wing extremism, 27 law enforcement officers have been shot (16 killed) by right-wing extremists. Over a dozen mosques have been burned with firebombs – likely attributed to individuals embracing Islamaphobic (sic) beliefs. In May 2009, an abortion doctor was murdered while attending church, two other assassination plots against abortion providers were thwarted during 2011 and a half-dozen women's health clinics were attacked with explosive and incendiary devices over the past two years.
In January 2010, a tax resister deliberately crashed his small plane filled with a 50-gallon drum of gasoline into an IRS processing center in Austin, Texas; in January 2011, three incendiary bombs were mailed to government officials in Annapolis, Md., and Washington, D.C.;  also, in January 2011, a backpack bomb was placed along a Martin Luther King Day parade route in Spokane, Wash.; and, during 2010-2012, there have been multiple plots to kill ethnic minorities, police and other government officials by militia extremists and white supremacists.
The Sikh temple shooting in Oak Creek, Wis., and the shooting of four sheriff's deputies in St. Johns Parish, La., in August are only the latest manifestations of right-wing extremist violence in the U.S.  Yet, there have been no hearings on Capitol Hill about this issue. DHS still has only one analyst monitoring domestic terrorism.
The federal government's failure to recognize the domestic terrorism threat tells me there will assuredly be more attacks to come."
______________________________________________
Racist Comments by Law Enforcement Officers
Racist Posts On NY Cop Blog Raise Ire At Time Of Tension
ProPublica  |  By Joaquin Sapien Posted: 04/16/2015 5:08 pm EDT Updated: 04/16/2015 5:59 pm EDT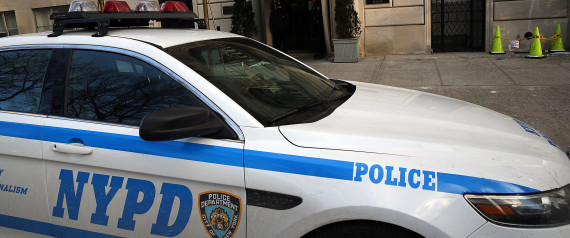 Week after week, racist posts appear on Thee Rant, a blog for current or former New York City police officers: African Americans are called "apes;" a retired officer says one of the blessings of retirement is not having to work the Puerto Rican Day parade, with its "old obese tatted up women stuffed into outfits that they purchased or shoplifted at the local Kmart store; a Middle Eastern cab driver berated by an officer is termed a "third worlder" who should have his "head split open."
And week after week, the department's top officials are, at once, embarrassed and powerless.
"It's very disturbing stuff. Outrageous stuff," said Stephen Davis, the chief spokesman for the NYPD. "We see it. It's a problem."
At the heart of the problem are the limits the department faces in what it can do.
"Monitoring these things is challenging," Davis said. "There are privacy issues involved. We can't go and peel back email names and tags and try to find out who these people are."
The issue of the blog, started by former NYPD officer Ed Polstein in 1999, has gained notoriety most recently after a white South Carolina police officer shot a black man to death. Shortly after a video of the officer appearing to shoot the fleeing man in the back went viral on the Internet, Thee Rant blew up with comments.
"Cop looked good in his stance," read one post.
Polstein, who did not respond to requests for an interview, has said previously that anyone wishing to post on the blog has to provide proof that they are a current or former member of the NYPD. But whether they are, and how many have signed up, are among the many mysteries surrounding Thee Rant. The blog says it garners 120,000 page views daily.
Leonard Levitt, a respected former Newsday reporter who runs the website NYPD Confidential, said he has stopped assigning much significance to Thee Rant.
"To be honest, I don't read it," Levitt said. "I'd say these guys represent the worst elements of the department. I don't think they speak for the average cop. I have a feeling it's four or five guys doing most of the yowling."
Incidents of officers being investigated or punished for their behavior online, in social media or on personal cell phones, have cropped up in Illinois, Missouri and Florida in recent weeks and months.
In a St. Louis suburb, for instance, an officer was fired after posting racist remarks about the protests in Ferguson. In San Francisco, eight officers were fired for exchanging racist and homophobic text messages.
Relations between the police and minorities have been fraught in New York for decades. The assault on Abner Louima and the killing of Amadou Diallo during Rudy Giuliani's administration sparked a rise in tension. The aggressive stop-and-frisk tactics during Michael Bloomberg's mayoralty deepened the mistrust and anger. And the choking death of Eric Garner on Staten Island last year provoked protests and slogans.
William Bratton, Mayor Bill DeBlasio's police commissioner, has acknowledged the poor relations and vowed to improve them.
The existence of Thee Rant, and the occasional, perhaps outsize attention it gets, has not made Bratton's efforts easier.
Garner's death prompted some of the more extensive back and forth on the blog. Garner was killed when an officer sought to subdue him during a stop for illegally selling loose cigarettes. Bratton initially said it appeared the officer had used an improper chokehold. But a grand jury on Staten Island declined to indict the officer.
On Thee Rant, support for the officer was substantial. And occasionally ugly.
"A more accurate headline would be "Non Compliant Fat Bastard Gets Just Due In Resisting Law Enforcement Officers," read a post in reaction to headlines in the city's papers.
"Yes, they'll pay off the 'family,'" started another. "It's a lot cheaper than a riot…And therein lies the problem…The cities of America are held hostage by the strong-arm tactics of the savages."
Davis, the NYPD spokesman, said department policy is that officers should not be on social media, as well as blogs, except for official business.
The department has shown it is willing to act against problem officers when it can. In 2012, New York City police officers were disciplined over racist and violent comments made on Facebook, many of which targeted the annual Labor Day West Indian Parade, describing the event as a "scheduled riot" and comparing it to working at a zoo.
"We don't know how many active police officers are on it," Davis said of Thee Rant. "If we did identify active officers speaking on the site in that capacity they would be disciplined for violating policy."
"Unfortunately," he added, "it's one of these things that we don't have ownership of. We don't have any control over it. Some say that's good, others maybe say it's bad."
Davis said he did not know of any active effort to determine whether current officers are commenting on the site or who they are. He said the department would investigate any specific allegation that a particular officer was behind objectionable comments.
"It's, in a sense, unfortunate that a lot of it is done under the banner of freedom of expression now," Davis said.
Polstein, who joined the department in 1988, told the New York Daily News in 2005 that he'd started the blog as his personal diary. "It was how I felt at the moment," he told the News. "It is my constitutional right to vent."
Over the years, the local media has occasionally reported on Thee Rant. In one recent instance, the blog decided to go after a reporter who had done a story about the South Carolina shooting comments. One contributor to the blog found a video of the reporter at a conference, posted it, and then encouraged others to mock the reporter's looks.
The coverage prompted objections from at least one current or former officer, who suggested Polstein should take a more active role in moderating the blog.
"There hasn't been a moderator on here in days," the officer wrote.
"If Ed had any loyalty to active duty cops, he'd remove the law enforcement angle of the board and let er rip. As it is, anytime a lazy reporter wants to smear the NYPD, all he has to do is come here and read the ravings of some diaper wearing geriatric that fell hard off the Aricept train and say that it was an active NYPD cop saying it."
The NYPD's Davis said he hoped the police union might step in to rein in the blog.
"A lot of retired people are still active in the union and it doesn't do anybody any good to have these remarks out there," he said. "They really don't help. But that's the nature of the social media beast right now."
Al O'Leary, spokesman for the New York City Patrolmen's Benevolent Association, declined to comment for this story.
ProPublica is a Pulitzer Prize-winning investigative newsroom. Sign up for theirnewsletter.
MORE:
NYPDNypd BlogNew York City PoliceRacist PoliceRacist Police BlogRacist Nypd
_______________________________________________
Los Angeles County Sheriff's Department
Tattoo in sheriff's deputy clique may have celebrated shootings, sources say
One Los Angeles County sheriff's deputy, who has admitted belonging to a clique called the 'Jump Out Boys,' has identified about half a dozen other members, one source confirmed.
Officials suspect smoke is added to this tattoo when a member of the deputies' clique is involved in a shooting. (Handout / May 9, 2012)
By Robert Faturechi, Los Angeles Times
May 9, 2012, 6:06 p.m.
The investigation into a secret clique within the Los Angeles County sheriff's elite gang unit has uncovered allegations that members had matching tattoos of a gun-toting skeleton, which deputies would modify to celebrate their involvement in a shooting, according to sources close to the internal probe.
One deputy, who has admitted belonging to a clique called the "Jump Out Boys," has identified about half a dozen other deputies as members, one source confirmed. Those men are expected to be summoned for interviews with internal affairs investigators, the source said.
Suspicion about the group's existence was sparked several weeks ago when a supervisor discovered a pamphlet laying out the group's creed, which promoted aggressive policing and portrayed officer shootings in a positive light.
The pamphlet was found in the vehicle used by the deputy who acknowledged his association with the clique, according to sources who requested anonymity because they were not authorized to speak about the ongoing investigation.
Days after The Times reported on the discovery of the pamphlet, the captain of the division gathered his deputies for a private briefing, during which he told them they had shamed the department by forming the group and urged those responsible to identify themselves, a source with knowledge of the unit's inner workings said.
At some point, one deputy came forward, and he has since named about six others, the source said.
Internal affairs investigators are trying to determine whether the deputies violated Sheriff's Department rules or committed serious misconduct.
The deputies under scrutiny all work on the Gang Enforcement Team, a unit divided into two platoons of relatively autonomous deputies whose job is to target neighborhoods where gang violence is high, locate armed gang members and take their guns away.
The design of the tattoo, confirmed by two sources, includes an oversize skull with a wide, toothy grimace and glowing red eyes. A bandanna wraps around the skull, imprinted with the letters "OSS" — representing Operation Safe Streets, the name of the larger unit that the Gang Enforcement Team is part of. A bony hand clasps a revolver. Investigators suspect that smoke is tattooed over the gun's barrel after a member is involved in a shooting.
To the left of the skull are two playing cards — an ace and an eight — apparently an allusion to the "dead man's" poker hand, sources said.
One source compared the notion of modifying the tattoo after a shooting to a celebratory "high five."
Celebrating shootings and sporting matching tattoos were hallmarks of anti-gang officers in the LAPD's troubled Rampart Division in the late 1990s.
A corruption scandal erupted after one disgraced officer implicated himself and others in covering up bad shootings, planting evidence, falsifying reports and perjuring themselves to rid the streets of gang members and drug dealers.
In fact, the tattoo allegedly embraced by the Jump Out Boys is reminiscent of the one inked on Rampart officers, which consisted of a grinning skull in a cowboy hat with pairs of aces and eights fanned out in the background.
Sources say there is no evidence that deputies alleged to be in the clique have been involved in improper shootings or other misconduct. But the new revelations have heightened concerns.
The modified tattoos could also pose problems for the department in future litigation, making it more difficult for county attorneys to argue against lawsuits alleging bad shootings.
Sheriff Lee Baca's spokesman, Steve Whitmore, declined to discuss details of the investigation because it is ongoing. "We take this very seriously," he said. "This is absolutely no joke whatsoever."
The department has been grappling with unsanctioned cliques in its ranks for decades.
Last year, the department fired a group of deputies who all worked on the third, or "3000," floor of Men's Central Jail after the group fought two fellow deputies at an employee Christmas party and allegedly punched a female deputy in the face.
Sheriff's officials later said the men had formed an aggressive "3000" clique that used gang-like three-finger hand signs. A former top jail commander told The Times that jailers would "earn their ink" by breaking inmates' bones.
The Jump Out Boys, sources said, was a name coined by Compton-area gang members alluding to how quickly deputies from the unit would jump out of patrol vehicles to stop them.
Other cliques — with names like Grim Reapers, Little Devils, Regulators and Vikings — have been accused of breeding a gang-like mentality in which deputies falsify police reports, perjure themselves and cover up misconduct. Past affiliation with such groups reaches the highest levels of the department.
Baca acknowledged last year that his second-in-command, Paul Tanaka, has a Vikings tattoo. Tanaka has said the Vikings was a nickname for deputies assigned to the Lynwood station and did not represent anything sinister.
Some argue that the groups are not inherently problematic, providing cops working a dangerous job with camaraderie and emotional support. Experts say cliques become a problem when they push officers to put their comrades ahead of the law and department policy.
What investigators are most concerned about with the Jump Out Boys isn't the alleged matching tattoos, but the suspected admiration they show for shootings. Officer-involved shootings are expected to be events of last resort.
Maria Haberfeld, a professor at John Jay College of Criminal Justice in New York who specializes in police ethics and training, said joining police subcultures makes officers "vulnerable to be compromised by group think and group pressure." Tattoos that further distinguish officers involved in shootings, she said, are particularly problematic.
"Even though they are authorized to use deadly force, I don't think it's a cause for celebration," she said. "When you reach a point in your career that you have no choice but to use deadly force, if anything it's incredibly traumatic for the shooter. It's a little bizarre to commemorate a tragic event."
Copyright © 2012, Los Angeles Times
________________________________________________
Houston Police Officer Deyna Carabajal Loves Facebook, Apparently Hates Hondurans 
By Richard ConnellyWed., Jun. 30 2010 at 11:01 AM
​Channel 2 broke a story last night about Houston police officer Deyna Carabajal, who patrols the Fondren Southwest division.
Girl loves her Facebook, and she's hip with all the abbreviated lingo that people — sorry, we meant to say "ppl" — use because they're just too darn busy to type their important Facebook messages.
The trouble for Carabajal is that some of her important Facebook messages were racist.
Like warning Hondurans: "Zero tolerance 4 yall today. Y'all look at me wrong at all today — y'all riding." ("Riding" as in going to jail.) Her posts were discovered by a Honduran woman and reported to HPD, which is investigating them. KPRC confronted Carabajal, who refused comment.
She wasn't so reticent on her page, which is now down. When someone challenged her and said not all Hondurans were drunks, she responded with a text-ese tirade:
if u dnt like wht I say thn get off my page or detete me. I dnt stereotype. whn u can put on this uniform n work my beat n deal with what I deal with u wud hv a diff perspective. of all the latinos in my beat hty r the most drunkards, violent ppl I hv ever dealt with. yes thy r som good. But overall thy r most are crazy n hv no regard for the law.
KPRC, which saw the page before it went down, determined that "hty" referred to Hondurans. We would have guessed Haitians, but we'll take their word for it.
Other highlights from Carabajal, who also apparently posted while on patrol (like we say, girl loves Facebook):
–A posting of a picture of a Honduran passed out on the ground in front of an HPD officer. "If y'all only knew how often this happens," she wrote.
— She also "suggested," KPRC says, that Hondurans were asking to be robbed. "It's very hard to find a real true victim out there," she said.
No word on whether she was any good at Farmville or Mafia Wars.
Captain Arnie Anderson used a racial slur "Blacks should be exterminated by Hitler".  Anderson received a seven day suspension, which was overturned on appeal.
________________________________________________
Black Philadelphia police sue over message board, say it's racist
July 17, 2009|By Jason Kessler CNN
A group of black police officers claim other colleagues post racist messages on domelights.com during work.
A group of black Philadelphia police officers filed a federal lawsuit Thursday against their department, alleging an online forum geared toward city police is "infested with racist, white supremacist and anti-African-American content."
The suit alleges white officers post on and moderate the privately operated site, Domelights.com, both on and off the job.
Domelights' users "often joke about the racially offensive commentary on the site … or will mention them in front of black police officers," thus creating "a racially hostile work environment," according to lawyers for the all-black Guardian Civic League, the lead plaintiff in the suit.
The discrepancy between the demographics of the population and that of most police departments should be disturbing to all minorities.
http://www.nytimes.com/interactive/2024/09/03/us/the-race-gap-in-americaspolicedepartments.html?hp&action=click&pgtype=Homepage&version=HpSumMediumMediaFloated&module=second-column-region &region=top-news&WT.nav=top-news&_r=0 
_________________________________________________
Inquiry to Examine Racial Bias in the San Francisco Police
New York Times By TIMOTHY WILLIAMSMAY 7, 2015
Greg Suhr, the city's police chief, moved in April to fire seven officers who sent racist messages.CreditCarlos Avila Gonzalez/San Francisco Chronicle
First came disclosures of racist and homophobic text messages exchanged by officers of the San Francisco Police Department. That was followed by the discovery that sheriff's deputies had been gambling on forced fighting matches between inmates at a city jail.
Then on Thursday, the San Francisco district attorney announced that he was expanding the investigation of the city's police and sheriff's departments to examine whether those agencies have a deep-seated culture of systemic bias that has led to unlawful arrests or prosecutions.
In a year in which many of the nation's major cities have been rocked by protests after the fatal police shootings of unarmed African-Americans, the broadened inquiry made clear that even a city known for its liberal politics can be buffeted by accusations that its officers behaved in a racially biased manner.
African-Americans in San Francisco have complained for years about harassment and the use of excessive force by the police. And while African-Americans make up about 5 percent of the city's population, they account for half of its arrests and jail inmates, and more than 60 percent of the children in juvenile detention, according to city statistics.
In Baltimore on Wednesday, Mayor Stephanie Rawlings-Blakeacknowledged a "fractured relationship between the police and the community" in her predominantly black city and asked the Justice Department to conduct a civil rights investigation of the Police Department to determine whether officers had engaged in unconstitutional patterns of abuse or discrimination.
At a news conference in San Francisco announcing the expanded inquiry, the district attorney, George Gascón, acknowledged that the racist text messages had particularly undermined public confidence in both his office and the local criminal justice system.
He also said he believed that the city's tradition of inclusiveness would allow it to avoid the tumult in Ferguson, Mo., and other cities where racial bias has been found to have played a role in the actions of police officers.
"In the last few months, we have seen city after city where police use of force or other police activity is coming to the light and indicating that racial animosity and other types of biases play a significant role," he said. "I think at one point we felt we would be immune from that type of activity."
Concerns that the San Francisco Police Department may be rife with racial bias were reignited in March when racially inflammatory text messages sent between 14 police officers became public as part of the federal corruption trial of two San Francisco officers.
Mr. Gascón, a former San Francisco police chief, said Thursday that a task force of prosecutors had already been scrutinizing some 3,000 cases — including about 1,600 convictions — related to contacts or arrests made by the 14 police officers during the last decade to determine if biases had led to any unlawful arrests or wrongful prosecutions.
The investigation by the panel, which will add three former judges as investigators, will now be broadened to include an examination of whether entrenched biases exist in the 2,000-member department
"If just one individual was wrongly imprisoned because of bias on the part of these officers, that's one too many," Mr. Gascón said. "What is the potential impact in our justice system when a juror in a criminal trial questions the credibility of the arresting officer on the evidence that is being presented because they believe that this process may have been influenced by racial or homophobic bias? Can justice prevail under such conditions? Probably not."
The text messages the officers exchanged discussed lynching African-Americans and proposing that African-Americans "should be spayed." One text read "White Power." Some referred to African-Americans using a racial slur.
Other texts contained denigrating comments about gays, Mexicans and Filipinos, who make up a significant number of residents in one of the nation's most culturally diverse cities.
Interactive Graphic: The Race Gap in America's Police Departments
In recent months, there have also been a number of cellphone videos posted online of San Francisco police officers apparently mistreating citizens — many of them African-American — including one in which an officer nearly tipped a disabled man out of his wheelchair onto the street.
"Shame, shame, shame on San Francisco," Rev. Amos C. Brown, president of the San Francisco office of the N.A.A.C.P., said at the news conference. "We cannot claim with integrity and honesty that we are first-class, inclusive, loving."
Greg Suhr, the police chief, had no immediate comment Thursday, but he has moved to fire seven officers who sent and received the racist text messages. An eighth officer has resigned.
"We have cooperated with the district attorney and handed them the requested documents so they could conduct their audit," the police department said in a statement. "The D.A. has to review the cases and it's their responsibility to determine if there is any bias in those cases."
In addition to the text messages, the task force is also investigatinggladiator-style fights among San Francisco jail inmates that the city's public defender, Jeff Adachi, has said were arranged by sheriff's deputies. The jail guards, according to a report by Mr. Adachi, bet on the fights and threatened inmates with violence or withheld food if they did not take part.
A third area being examined is the possibility that hundreds of convictions in criminal cases may have been compromised by analysts at the police laboratory who appear to have improperly handled DNA samples.
The broadening of the panel's focus was met with relief by residents who have long questioned police behavior and arrests made in Bayview-Hunters Point and other African-American neighborhoods.
"Fighting for civil rights is really part of the San Francisco culture and legacy and so it only makes sense that we move forward on this," said Malia Cohen, a member of the city's Board of Supervisors who has urged a similar inquiry in the past.
The text messages were disclosed in March as part of a federal corruption case against Ian Furminger, the former sergeant who sent many of the messages.
Mr. Furminger, a 20-year veteran convicted in December 2014 of stealing money and property from suspects, has been sentenced to 41 months in prison. As part of the case, prosecutors revealed that he had sent and received a number of the text messages.
The expanded district attorney's task force will now include Cruz Reynoso, a former California Supreme Court justice; Dickran Tevrizian, a retired federal court judge; and LaDoris Cordell, a former Superior Court judge, who was once a vice provost at Stanford University. The panel is expected to conclude the investigation by the end of the year, officials said.
"I feel terrible," he said.
The task force's findings will be made public. Gascon said he hopes the panel will complete the work by the end of the year, but no deadline has been set.
Gascon noted that police misconduct has stirred distrust in cities across the country.
"As recent revelations have shown, we are not immune," Gascon said. "The actions of a few have undermined the public faith in the system."
Twitter: @mauradolan
______________________________________________
3,000 cases possibly affected by S.F. police texting, D.A. says
San Francisco Dist. Atty. George Gascon has expanded an investigation into criminal cases that may have been compromised by racist and homophobic text messages sent by members of the police department.
(Michael Macor / San Francisco Chronicle)By MAURA DOLANcontact the reporter
San Francisco probes 3,000 cases that might have been tainted by police bias
San Francisco prosecutor expands probe into alleged misconduct by police
SF probe of police text messages expanded to look for a culture of bias in the department
Prosecutors here are expanding an investigation into criminal cases that might have been compromised by revelations of police officers' racist, sexist and homophobic texts, Dist. Atty. George Gascon announced Thursday.
Racist, anti-gay text by San Francisco officers
Gascon's probe has so far identified 3,000 criminal cases that could have been affected by perceived bias by 14 officers. Investigators in a task force he created are combing through each case to determine whether some convictions must be overturned or pending cases dismissed.
"If just one individual was wrongly imprisoned because of bias on the part of these officers — that's one too many," Gascon said.
He said some pending cases already have been dismissed, and prosecutors so far have alerted defense attorneys of potential problems in about 60 other cases. The office is giving priority to cases that involve people who are behind bars. About 1,400 cases involved arrests but no prosecution.
Gascon also widened the task force's mission to include an examination of whether a culture of bias exists in the police force, which serves one of the nation's most liberal cities. He said Thursday he was adding three retired judges, including former California Supreme Court Justice Cruz Reynoso, to work with the group.
The probe began after the U.S. attorney's office filed a motion in March opposing bail for Ian Furminger, a former San Francisco police officer sentenced to 41 months in prison on various corruption-related charges. The motion, intended to prevent Furminger from obtaining bail while appealing his conviction, listed the texts.
The messages included slurs and disparaging references to African Americans and gays.
Police Chief Greg Suhr has so far recommended that six of the 14 officers who sent such texts be fired and has turned over the results of his investigation to the San Francisco Police Commission.
"We have been cooperating with the district attorney the whole time," said Officer Grace Gatpamdan, an SFPD spokeswoman. She said some of the officers had "single incidents."
The furor over the texts followed a series of law enforcement scandals in San Francisco in recent months. Sheriff's deputies have been accused of staging gladiator-like fights among inmates in the jail, and Suhr was suspended for five days for failing to follow department policy in helping a female friend who was a victim of domestic violence.
San Francisco Public Defender Jeff Adachi said he hopes the investigators will interview victims of discriminatory police actions instead of just reviewing documents.
"This is a systemic problem we have in San Francisco," Adachi said.
He said African Americans are arrested and prosecuted at much higher rates than whites, adding, "This is not an isolated case of 14 officers."
The Rev. Amos Brown, a San Francisco NAACP board member, said African Americans comprise only about 5% of the city's population but make up 60% to 70% of those in San Francisco's juvenile hall.
"This is a moral issue," Brown said at a news conference with Gascon. "Everybody is guilty, whether Republican or Democrat, whether judge, probation officer or police officer."
Gascon, a former Los Angeles Police Department assistant chief, served as San Francisco police chief for about a year before his election as district attorney. Suhr succeeded him.
The cases being reviewed go back 10 years, and Gascon acknowledged that some of the alleged officer misconduct took place on his watch.
"I feel terrible," he said.
The task force's findings will be made public. Gascon said he hopes the panel will complete the work by the end of the year, but no deadline has been set.
Gascon noted that police misconduct has stirred distrust in cities across the country.
"As recent revelations have shown, we are not immune," Gascon said. "The actions of a few have undermined the public faith in the system."
Twitter: @mauradolan
______________________________________________
KEY WEST, Fla. — The Miami-Dade state attorney's office is combing through more than 150 criminal cases of black suspects arrested by Miami Beach police officers who wrote or received racist emails, the latest in a series of high-profile episodes around the nation that have raised troubling questions about the relations between the police and the communities they serve.
Two ranking officers at the Miami Beach Police Department sent about 230 emails that contained racist and sexist jokes and pornography from 2010-12, Chief Dan Oates announced Thursday. A former police captain, who had been demoted to lieutenant, was fired, and a major retired before the investigation was made public.
Fourteen other officers received the emails, the police department said.
The episode, which follows the release of racist or homophobic emails in Ferguson, Mo.; San Francisco; and Fort Lauderdale, adds another level of discord to the often-strained relations between the police and minority groups. Officers in Edison, N.J.; Seattle; Baton Rouge, La.; and Casselberry, Fla., have also been fired or disciplined over racist text and email messages, a wave that some experts believe indicates a culture in which officers are comfortable expressing racist views.
The episodes also raise questions about whether an officer's flippant attitude about race manifests itself on the streets.
"This behavior serves to belittle the people that we serve," Katherine Fernandez Rundle, the Miami-Dade County state attorney, said at a news conference Thursday. "They belittle women, and they belittle minorities."
A review of about a million emails showed that from 2010-12, the supervisors had forwarded racist memes and jokes mocking blacks, women, President Obama and Mexicans. One photo of a baby in a bassinet, purporting to put to rest questions about Mr. Obama's place of birth, showed a baby in a Kentucky Fried Chicken bucket. One meme showed a "Black Monopoly" board game on which each square had a police officer directing the player to "go to jail."
The state attorney's office found that the officers involved were listed as witnesses in 540 cases, including 97 that are pending. The majority of the defendants were white or Hispanic.
In the 162 cases in which the defendant was listed as black, the state attorney's office is conducting a review to determine whether the case relied solely on the testimony of an officer whose conduct is being called into question. The emails raise the possibility that prosecutors will have to reopen closed cases in which the officers played an important role, said the state attorney's spokesman, Ed Griffith. "If there are indications of some kind of bias, if there is a pattern, then clearly we have to remedy that," Mr. Griffith said.
Eugene G. Gibbons, a lawyer who represents the fired lieutenant, Alex Carulo, said his client's dismissal was unfair, because the initial internal affairs investigation had been presented to a previous police chief two years ago. That chief, Raymond Martinez, had issued a written reprimand to the major, Angel Vasquez, and the emails stopped. Mr. Carulo was demoted last year when Mr. Oates took over, and this week he was fired.
Mr. Gibbons questioned the decision to release the emails just before Urban Beach Week, an annual hip-hop festival in Miami Beach overMemorial Day weekend, which has been marred by clashes between the police and partygoers. In 2011, eight Miami Beach police officersfired at a reckless driver, killing him and wounding several bystanders.
"It's a powder keg for these people, and they self-created it," Mr. Gibbons said.
Robert Jenkins, president of the Miami Beach Fraternal Order of Police, agreed. "The people who are coming on Memorial Day are not police-friendly," Mr. Jenkins said. "Sometimes we feel there's an attitude of 'them and us,' and this is going to add to the tensions."
Mr. Gibbons stressed that dozens of people, including assistant chiefs and majors, had received or forwarded the offensive emails, which he said indicated widespread but harmless activity.
"That was the culture back then," Mr. Vasquez, the retired major, told the local CBS channel last year. "It was just guys emailing each other. There was a good ol' boy mentality back then."
Delores Jones-Brown, director of the Center on Race, Crime and Justice at the John Jay College of Criminal Justice, said that any criminal cases the officers touched were in jeopardy, because defense lawyers could impeach the credibility of any officer involved.
"You would want prosecutors to take the lead," she said. "You'd have to look at the statute to see if the officers violated any harassment and hate crime statutes. If they did, they can be charged."
The Broward County, Fla., state attorney's office was forced to drop11 felony cases, 23 misdemeanors and one juvenile case after four Fort Lauderdale police officers were caught sending racists texts, including some that used racial epithets to refer to suspects they chased. An officer also made a video trailer featuring actual police dogs and Ku Klux Klan imagery.
All of the defendants in the dropped cases were black, said Ron Ishoy, a spokesman for the Broward County state attorney. In all of those instances, at least one of the four officers involved was the principal officer in the arrest, he said.
"This is a serious matter," Mr. Ishoy said in an email. "Beyond the cases we've dropped, we continue to review other cases in which these former policemen were the principal officers involved in the arrest. We will drop charges against the defendants where it is appropriate."
Howard Finkelstein, the Broward public defender, said the state attorney and police investigations did not go far enough. "Look at the numbers. How is it possible that in a city that is 31 percent black, 96 percent of the people stopped walking or biking are black? How is that even possible, statistically?"
His office is reviewing 45 of the officers' cases.
"I can assure you that if people think the beating of black young men is funny, then they are willing to beat young black men, period, end of story," Mr. Finkelstein said.
Marsha Ellison, president of the Fort Lauderdale branch of the N.A.A.C.P., said the city had reprimanded only low-ranking officers and had not, for example, disciplined the K-9 officers who allowed their dogs to be used in the video.
"The city wants us to believe that a 22-year-old kid on the force for three years was the mastermind of all of this," she said.
The three Fort Lauderdale officers who were fired are appealing their dismissals; one resigned. One of the fired men, Christopher Sousa, 25, said he had sent an apology to the N.A.A.C.P.
"I made a mistake, a huge one, and I am so sorry for it," Mr. Sousa said. "I understand that some people will never forgive me."
On Friday, the San Francisco district attorney's office, which is reviewing some 3,000 cases in which one of 14 officers who sent or received offensive texts was listed as the primary officer, said it had so far dismissed eight criminal cases.
POSTED ON
The Sheets May Have Disappeared But The Hate Is Still There
Independent Report and Federal Bureau of Investigation (FBI) Bulletin Affirm The Need For URLEIA
Law Enforcement remains a perfect venue for persons desiring to act on their racist attitudes and commitment to white supremacy. As the report titled White Supremacists that reveals, law enforcement agents have long perpetrated horrific offenses against blacks while working in their official capacity of law enforcement agent:
The police often participated in or led white mobs to attack black individuals or assemblies.For example, in 1866 in New Orleans, the police led an attack against a convention of black Union loyalists. White police officers fired into the group of black delegates.
An Intelligence bulletin issued by the Federal Bureau of Investigation's (FBI's) Counterterrorism Division dated October 17, 2006, confirms that white supremacists continue to pursue law enforcement as a preferred occupation. The bulletin states:
Since coming to law enforcement attention in late 2004, the term "Ghost Skins" has gained currency among white supremacists to describe those who avoid overt displays of their beliefs to blend into society and covertly advance white-supremacists causes. References to Ghost Skins appearing on white-supremacist Webs sites describe the concept as a form of role-playing, in which "undercover white power warriors" maintain overt, "politically correct" personas in order to avoid law enforcement scrutiny. The bulletin goes o toe say the Prospective Ghost Skins will reportedly be encourage to join the military to seek out potential new members and receive training that could be passed along to members of white-supremacist groups. Prospective Ghost Skins will reportedly be encouraged to seek positions in law enforcement in order to alert white supremacists of pending investigative action against them.
Law enforcement agents (officers) who harbor racial animus will undoubtedly display their attitudes towards African Americans and others during police encounters.
Available reports and data confirm that law enforcement agents cannot be left to their own devices, absent any significant system of checks and balances.
URLEIA will bring the accountability and transparency we require to shine the light on the actions of law enforcement agents.
Read reports:
http://s3.documentcloud.org/documents/402522/doc-27-ghost-skins.pdf
http://www.lsd-journal.net/archives/Volume6/WhiteSupremacists.pdf